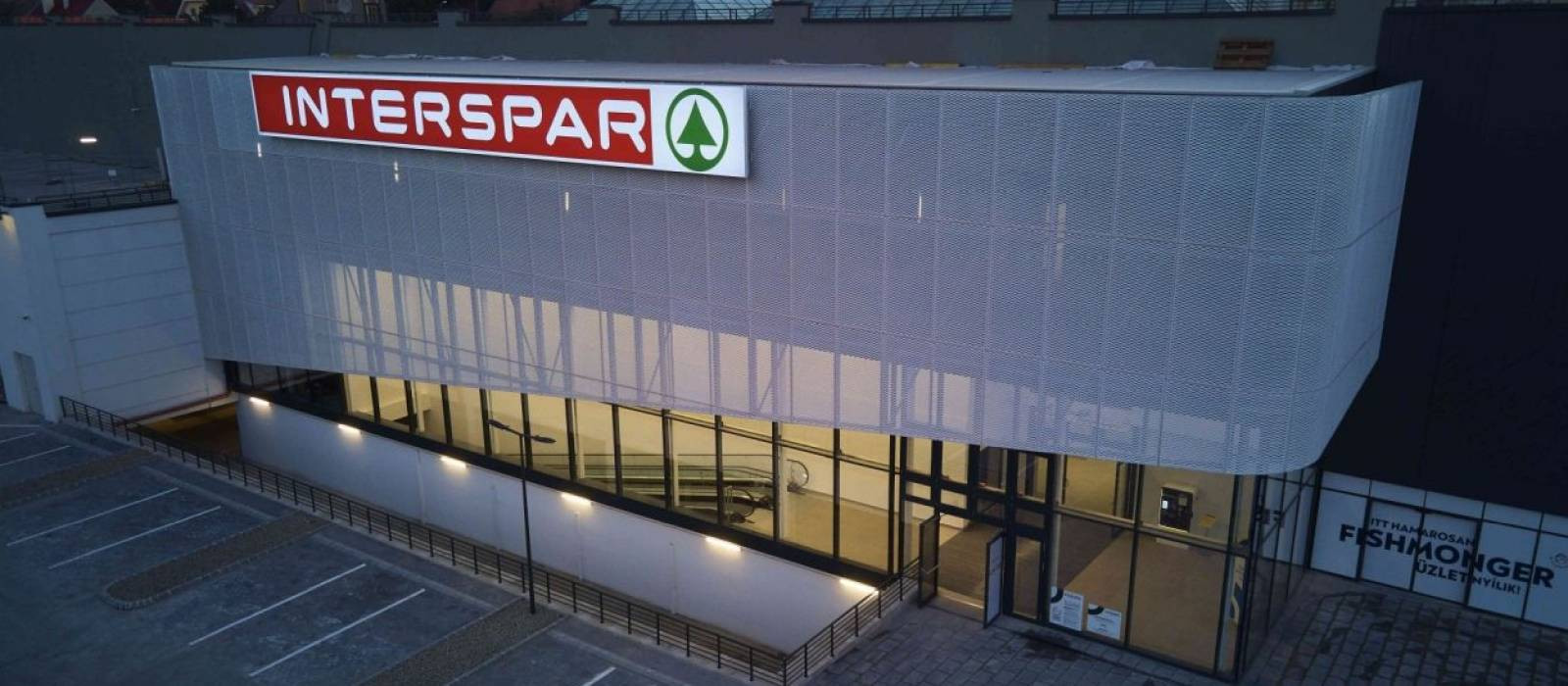 The INTERSPAR hypermarket in the GOBUDA Mall (formerly Eurocenter) shopping centre on Bécsi út has been renovated.
During the 7-month renovation, all elements of the sales and back-office areas were renewed. Comfortable vegetable stands and modern cash registers replaced the old ones. Modern LED lighting has been used in the sales area and new refrigerators run on an environmentally friendly CO2-based system, making the building much more energy efficient than before. As the shopping centre is also focused on environmentally friendly and sustainable solutions, bike storage and electric car charging stations have been installed in the barrier-free building.
During the INTERSPAR hypermarket project, colleagues of our Project Management Department provided full project management and technical inspection services.
Source: www.spar.hu